Contact us:

Alpena Snowdrifters

PO Box 109

Alpena, MI 49707

alpenasnowdrifters@gmail.comOn Facebook:alpenasnowdrifters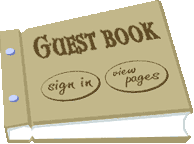 Alpena

SnowdriftersSnowmobile Association

Alpena,MI

Sledders are welcome to park and ride from our barn at the corner of M32 and Herron Road. Please do NOT park in front of groomer barn. This will put you right at the interesection of Trail 4 and 464(connector trail to trail 992 from trail 4)

Support those that support snowmobiling!!!

MERIDIAN CONTRACTING, ALPENA

YOCKEY EXCAVATING, ALPENA

TRAILS 2022-23

For up to date conditions see report page. Please note that this page is ONLY updated when conditions change so what you see is our best estimate of conditions.

Ignore the picture date as it was taken on November 8, 2013

 50 + years of serving the snowmobile community in Northern Michigan

For up to date information on our trails and club, join us on Facebook at Alpena Snowdrifters. As with most clubs we are always looking for new members and those that would like to join our grooming operators and help on trails. We are totally volunteer including all our operators.

For the latest update on trails, conditions and club activities visit us on Facebook at alpenasnowdrifters. 

After 2 years the city trail between trails 4 and 992 though a section of the city is open. The new bridge has a wide sidewalk for crossing on the east side of the bridge. Trail follows a concrete bike path and has two major highway crossing at traffic lights so please be careful. Trail opens once we get over 6" of snow.

CITY TRAIL OPEN THIS SEASON