Welcome Snowmobilers!

 Thank you for visiting our club website. Here you are able to review information on our club, obtain local trail conditions, apply for membership and view snowmobiling pictures from our groomers and sleds.

The door to our clubhouse is always open so come and join the fun!

Contact us:

Alpena Snowdrifters

PO Box 109

Alpena, MI 49707

info@alpenasnowdrifters.org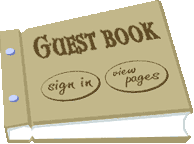 Alpena Snowdrifters Snowmobile Club

Alpena,MI

Sledders are welcome to park and ride from our barn at the corner of M32 and Herron Road. This will put you right at the interesection of Trail 4 and 464(connector trail to trail 992 from trail 4)

Support those that support snowmobiling!!!

MERIDIAN CONTRACTING, ALPENA

SPORTS UNLIMITED, ALPENA

YOCKEY EXCAVATING, ALPENA

ALPENA AGENCY INC. ALPENA 

TRAILS 2016

For up todate conditions see report page. Please note that this page is ONLY updated when conditions change so what you see is our best estimate of conditions.

Trail  Workbees this Fall!!!

Ignore the picture date as it was taken on November 8, 2013

While riding our trails watch for two very unique features of our trails; 


1. On trail 4 just east of Hillman we have a private elk herd on the north side of the trail. Many times they are right at the fence at the trail so have your camera.

2. On trail 992 just north of Maple Lane Road on the west side of the trail you cab observe a 100 deep sink hole. THis has a unique water fall off the north side so makes a great picture.
Note that the bridge issue on Trail #4 by Hillman has been corrected by DNR and is open. Great job by Parks & Recreation Division! On trail 9 just NW of Millersburg the trail is closed and rerouted due to a bridge issue. Reroute takes you around using county roads.

Picture of club member veterans, firefighters and police officers being honored at the September 11th club meeting. Thanks to all that service our country!!!!!!!

Snow fence installation in drift area 500 ft in 45 min.

Doing Lunch after hard day working on trail.

Another tree out of the way. Where do they come from?

Using utv's makes trail work more fun on a nice day