Welcome Snowmobilers!

 Thank you for visiting our club website. Here you are able to review information on our club, obtain local trail conditions, apply for membership and view snowmobiling pictures from our groomers and sleds.

The door to our clubhouse is always open so come and join the fun!

Contact us:

Alpena Snowdrifters

PO Box 109

Alpena, MI 49707

alpenasnowdrifters@gmail.comOn Facebook:alpenasnowdrifters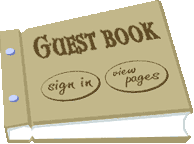 Alpena

SnowdriftersSnowmobile Club

Alpena,MI

Sledders are welcome to park and ride from our barn at the corner of M32 and Herron Road. Please do NOT park in front of groomer barn. This will put you right at the interesection of Trail 4 and 464(connector trail to trail 992 from trail 4)

Support those that support snowmobiling!!!

MERIDIAN CONTRACTING, ALPENA

SPORTS UNLIMITED, ALPENA

YOCKEY EXCAVATING, ALPENA

TRAILS 2020

For up to date conditions see report page. Please note that this page is ONLY updated when conditions change so what you see is our best estimate of conditions.9

Ignore the picture date as it was taken on November 8, 2013

Groomer School 2019

School was held on Saturday the 7th of December starting at 10AM 19  club members/operators present. Being a Saturday this year allowed us to better review of groomers and tractors outside. Time to go over all safety issues, grooming procedures and of course DNR paperwork

 50 years of serving the snowmobile community in Northern Michigan

Ken McCrum  2019 MSA Snowmobiler of the Year receiving his award at the recent MISORVA meeting.

Thanks to the generous donation of club members we were able to donate $545.00  to St Vincent for their food pantry. Since these dollars will be tripled by Meijers that is a donation of $1613.00!!!!!.

Ladies working on craft project for Christmas