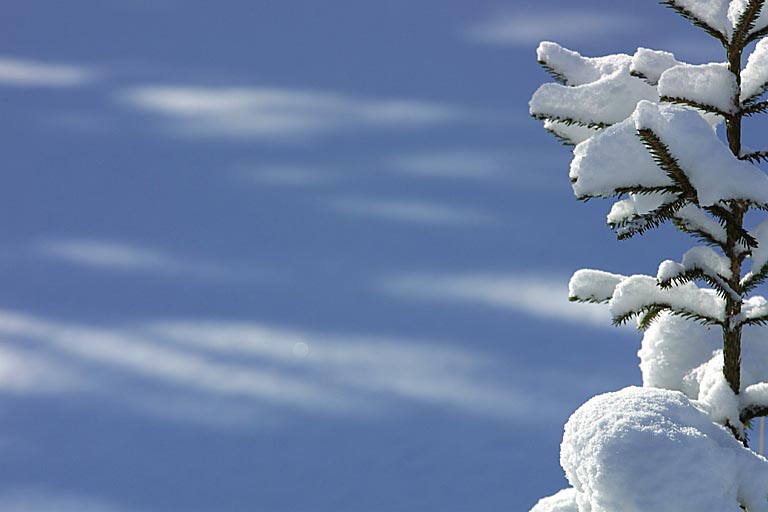 Welcome Snowmobilers!

Thank you for visiting our club website. Here you are able to review information on our club, obtain local trail conditions, apply for membership and view snowmobiling pictures from our groomers and sleds.

The door to our clubhouse is always open so come and join the fun!

Contact us:

Alpena Snowdrifters

PO Box 109

Alpena, MI 49707

info@alpenasnowdrifters.org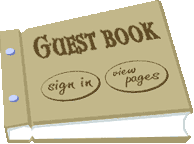 Alpena Snowdrifters Snowmobile Club

Alpena,MI

Sledders are welcome to park and ride from our barn at the corner of M32 and Herron Road. This will put you right at the interesection of Trail 4 and 464(connector trail to trail 992 from trail 4)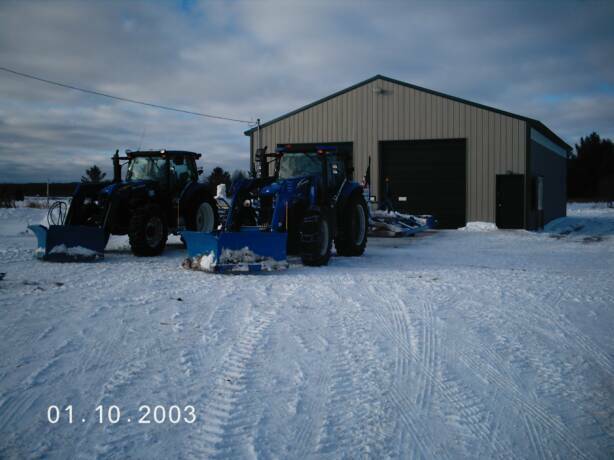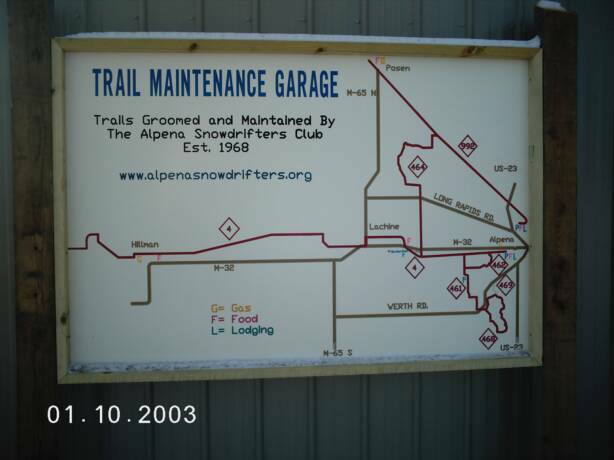 Support those that support snowmobiling!!!

MERIDIAN CONTRACTING, ALPENA

SPORTS UNLIMITED, ALPENA

YOCKEY EXCAVATING, ALPENA

ALPENA AGENCY INC. ALPENA

TRAILS 2015

For up todate conditions see report page. Please note that this page is ONLY updated when conditions change so what you see is our best estimate of conditions.

NEW CLUBHOUSE DONE!!!!!!!!

Sure will beat the old polesaw method. Radio & Air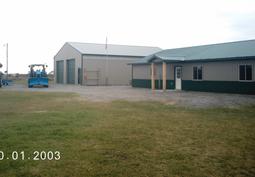 Ignore the picture date as it was taken on November 8, 2013

Please note that as of 12/12/13 we will no longer have the staging area behind Stanson Floor Cover on M32 across from Walmart. This property has been sold to Meijer for a new store so we are presently out and looking for a new site. Snowmobilers are welcome to use the parking area at our new clubhouse on M32 and Herron Road. We have requested the use of this area for this winter from Meijer and are awaiting a reply but for now it is closed.

While riding our trails watch for two very unique features of our trails;


1. On trail 4 just east of Hillman we have a private elk herd on the north side of the trail. Many times they are right at the fence at the trail so have your camera.

2. On trail 992 just north of Maple Lane Road on the west side of the trail you cab observe a 100 deep sink hole. THis has a unique water fall off the north side so makes a great picture.
Snowmobile Safety School

DNR approved snowmobile safety school will be held on Saturday, November 8th from 9AM to 3:30PM at the clubhouse. This course is required of all youth from 12 to 17 years of age that want to use state snowmobile trails this winter. This will be the ONLY course for this season so enroll now by calling Bob Leiber at 989/727/3535.