Welcome Snowmobilers!

 Thank you for visiting our club website. Here you are able to review information on our club, obtain local trail conditions, apply for membership and view snowmobiling pictures from our groomers and sleds.

The door to our clubhouse is always open so come and join the fun!

Contact us:

Alpena Snowdrifters

PO Box 109

Alpena, MI 49707

alpenasnowdrifters@gmail.comOn Facebook:alpenasnowdrifters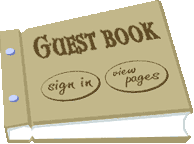 Alpena Snowdrifters Snowmobile Club

Alpena,MI

Sledders are welcome to park and ride from our barn at the corner of M32 and Herron Road. This will put you right at the interesection of Trail 4 and 464(connector trail to trail 992 from trail 4)

Support those that support snowmobiling!!!

MERIDIAN CONTRACTING, ALPENA

SPORTS UNLIMITED, ALPENA

YOCKEY EXCAVATING, ALPENA

TRAILS 2018

For up todate conditions see report page. Please note that this page is ONLY updated when conditions change so what you see is our best estimate of conditions.

Ignore the picture date as it was taken on November 8, 2013

Groomer School 2017-18

About 25 members of the Snowdrifters enjoy pizza dinner while attending the clubs annual Groomer Operators School. Several new drivers along with past operators reviewed grooming operations, equipment, and of course required DNR paperwork.

Thanks to a grant, the City of Alpena has built a new staging area for us and others to use which will replace the old small staging area we had near Pied Piper School. This new lot is located off Woodward Ave. and has lots of parking and 4 heated, yes heated bathrooms. The Pied Piper lot will not be plowed so please use this new lot. To access the new area from the old lot go south on Wilson to Johnson Street by Alpena Buick. Turn left on Johnson and go approximately 1/2 mile to Woodward Ave. on your left. (you will travel past the college and turn just past their pole farm)  Turn left on Woodward, going north, until you see the lot approximately 3/4 mile just before the railroad crossing.

Thanks to the generous donation of club members, 61 turkeys were delivered to a local charity for their distribution to families in the Alpena area. This is the third year for this donation which is great as SNOWMOBILERS REALLY DO CARE!!!!!.